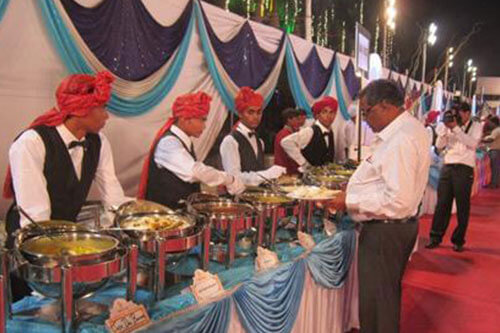 Catering Services
organizing any event or a party is not a game of children's. A lot goes into picking the perfect venue, the perfect décor and the perfect food.
Remember the movie Band Baja Baarat dialogues where Ranbir singh says "Shaddiyo me Log sab kuch bhool jatey hai yaad rehta hai to khanna "
So when it comes to a party event, Wedding or any other function the best chef needs some help. Cooking for 50-200 people is not an easy task. The most logical thing to do in such a scenario is to hire a good catering service that can take care of everything like Gold Magic Events: They held the expertize in cooking, arranging crockery, manning the bar and serving the food.
So you need catering services in delhi then Gold Magic Events is a name to be trusted and assured because for them food and services matters the most