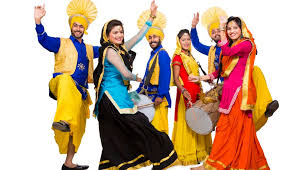 Punjabi Bhangra Dance Troupe
We offer services of Bhangra Dance Troupe for Punjabi wedding event in Delhi NCR. Punjabi Bhangra Dance is a very popular dance of Punjab. This dance has become very popular all over India, this dance is seen in every wedding ceremony.
BHANGRA is a unique experience that celebrates the beautiful and vibrant spirit of Bhangra, a traditional Punjabi folk music and dance. Punjabi Bhangra is a very lively form of folk music and dance that originated in the Punjab region situated in the North of India. We are one of the leading event organizers of Punjabi Bhangra in Delhi, Punjabi Bhangra in Delhi, India. We organize Bhangra both in traditional form and as a fusion with genres such as hip-hop, house and reggae. Weather your event is Wedding, birthday parties, festivals, processions, charitable and social events, community shows Gold magic events have dominated the Punjabi Bhangra shows in Delhi. Make your event a memorable one by hiring a Top Bhangra tea

m of Delhi to perform and invigorate your Event date.
We are known to add charm and excitement to the whole event composing it with full of energetic beats that would be the best to dance who love dancing to classical Punjabi tune