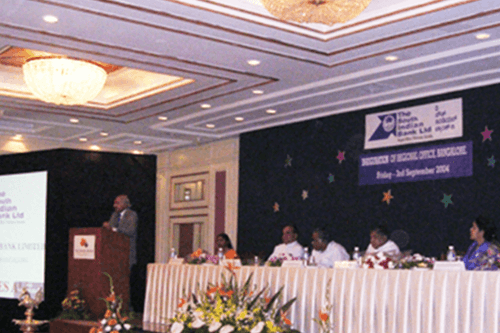 Conference Organisers
"Unlock Success with Gold Magic Events: Your Premier Conference Organizing Partner in Delhi"
In today's fast-paced business world, conferences play a pivotal role in networking, knowledge exchange, and professional growth. To ensure that your corporate event is a resounding success, you need a partner that understands your vision and can execute it flawlessly. Enter Gold Magic Events, your trusted ally in the world of conference organizing. As one of the top conference organizing companies in Delhi, Gold Magic Events offers a winning combination of experience, expertise, and excellence.
Expertise in Conference Planning:
Customized Solutions: No two conferences are alike, and we understand that. We work closely with our clients to develop customized solutions that align with their objectives and goals. Whether you're hosting a small seminar or a large-scale international conference, Gold Magic Events has the expertise to make it a success.
Exceptional Venue Selection:
Choosing the right venue is crucial for the success of any conference. Gold Magic Events has an extensive network of partner venues in Delhi, ensuring that you have access to the best options available. From elegant ballrooms to state-of-the-art conference centers, we'll help you find the perfect setting for your event.
Seamless Logistics Management:
The logistics of conference planning can be overwhelming, but not when you have Gold Magic Events by your side. Our team excels in logistics management, handling everything from audiovisual setup to catering and transportation. We ensure that every detail is executed flawlessly, allowing you to focus on what matters most – your conference content and attendees.
Comprehensive Marketing and Promotion:
A successful conference requires effective marketing and promotion. Gold Magic Events offers a range of marketing services to help you reach your target audience and maximize attendance. From social media campaigns to email marketing and promotional materials, we have the tools to create a buzz around your event.
In today's digital age, technology plays a vital role in conference success. Gold Magic Events stays up-to-date with the latest event tech trends. We offer services such as virtual conference platforms, live streaming, and interactive engagement tools to ensure that your conference is accessible and engaging for both in-person and remote attendees.
We understand that budget constraints are a reality for many organizations. Gold Magic Events works diligently to provide cost-effective solutions without compromising on quality. Our goal is to help you achieve your conference objectives while staying within your budget.
When it comes to organizing a conference in Delhi, Gold Magic Events stands out as one of the top conference organizing companies. With our wealth of experience, commitment to excellence, and dedication to customized solutions, we ensure that your conference is a resounding success. Contact us today to unlock the magic of seamless conference planning and execution. Your success is our mission.