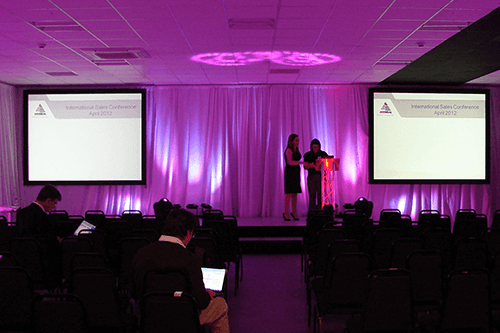 Projector On Rent
A portable projector is an ideal audio visual aid where your laptop or computer is being used for presentations, exhibitions, training etc. where more than one person needs to see it. Gold Magic Events have full range of Projectors & Full HD Projector for Rental in Delhi.
We are amongst the most trusted projector Rental company in Delhi NCR. The list of our satisfied customers are always on increase and have more than 80% of repetitive customers and they are the proof our quality services.
Our projectors are known for quality. Weather your event is presentations, exhibitions, training or anything that requires a mass coverage in an area. We are there to help you out with projector rental service in Delhi.